I bring deep analysis and creativity together in a whole-brain approach to problem-solving. Over 10 years' experience providing web development solutions, design and programming, as well as project management from discovery to completion. I work closely with client teams to design and implement solutions to their needs from Web Apps and site installations, to eCommerce and Data tracking, testing, general programming, aesthetics and UI/UX. I specialize in implementing the awesome work of my designer colleagues, or using my own love of good design to craft lively, clean, effective websites.
• HTML5/CSS3
• JS/jQuery/ Ajax
• PHP/ WordPress customization
• Shopify .liquid customization (and Lightspeed .rain)
• Squarespace customization
• Hosting, domain, server configuration, MySQL
• Custom Web Apps and APIs
• AWS S3
• Adobe: Photoshop, Illustrator, InDesign, Lightroom
• Strong work ethic, tenacious problem-solver, strong writer/communicator, independent learner
Recently I worked on a Web App that connected several diverse APIs including the CRM, a research survey process, Google graphics and charts, and more, as well as a Web App to mirror their mobile app. Also a few years ago I worked with an eCommerce startup project developing a unique algorithm for matching customers to products. I can build or customize the look or functionality of WordPress, Squarespace, Shopify sites, or develop sites or web apps from scratch. Contact me for design, domain and hosting, site development, and training, eCommerce, or Google Apps & Analytics. Check out my blogs for posts about WordPress and Woocommerce development, and other PHP, HTML & CSS tricks.
Recent Projects:
https://flyinglady.com/
https://www.hydroassoc.org/
https://jamieyorkacademy.com
https://www.islandfarm.com/
https://jacksonshonest.com/
https://taskray.com
http://boulderjapango.com
http://bornwildproject.com/
http://bluboxrooms.com/
http://trhdesign.com/
http://lilipoh.com/
http://elevationcycles.com/
http://www.magicfactormedia.com
Testimonials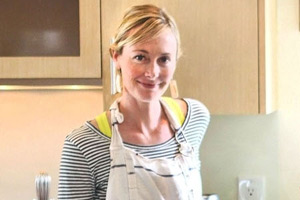 Willow King, co-founder Esoteric Foods/ Ozuké
Mick is a talented artist and a good listener. He is attuned to story, subtleties and undertones. When we began the process of designing our website with Mick, we were also beginning the process of understanding who were were as a company and how we wanted to present ourselves to the world. He helped us carve away and discover what it was we were looking for and then did the backroom magic to make it happen. He has a solid grasp on the technology, is timely in his responses and professional in his manner. He has a wonderful blend of creativity, logic and humor that all serve the design process very well. We have gotten great feedback on our website both in it's style and functionality.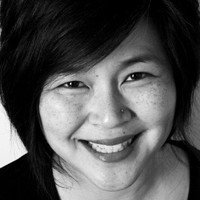 Cindy Frigard, co-founder, Similar Blue
Mick has been our web development partner for over seven years. He is fast, responsive and reliable, but the best thing about him is that he's wicked smart and we have never run into a technical problem he couldn't solve (he relishes a good challenge). Mick is also great at interpreting design direction. We have worked with other developers who just did not have the ability to "see" what we were asking for—this has never been an issue with Mick. HIGHLY RECOMMEND!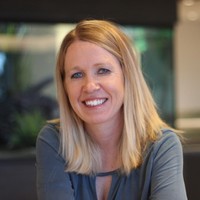 Liz Weaver, founder, Paprika Creative
Mick has been a great asset to my design/web company. I have worked with Mick for the past six years. Having worked with several web developers over the previous years Mick was finally our answer to a developer that is a problem solver, his development matches our designs, and is very responsive throughout the process. He often is able to come up with a solutions that I thought would require more time or extensive work. I would highly recommend Mick to anyone that wants a team player, an innovative thinker, a problem solver, a good person, and hard working.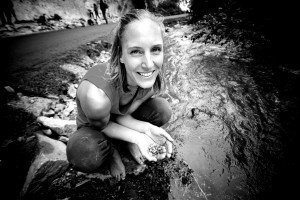 Isa Rittberg, director, The Ascendance Project
Working with Mick Follari changed my entire experience of website design. Unlike many other designers, he truly takes his time, listens to your needs and wants them to be met. His meetings were thorough and detailed. I am extremely particular about design and detail; Mick was willing to listen and show me different options as we spoke. (We changed the fonts about a hundred times.) It is also important to him that you understand the process and later feel comfortable managing your own site. I could not recommend him more.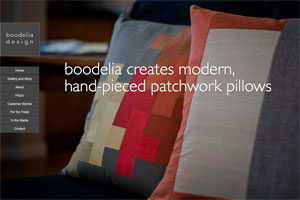 Martha Wampler, owner, Boodelia Design
When looking for someone to help me build my website, I researched different web developers in the Boulder area and Mick's clean, visual style stood out. Later, I learned that besides being a website builder, Mick had experience as a photographer, writer, home-rehabber and rock climber! He has a broad perspective and a clean, disciplined eye.
He has taught me how to manage the content management software, allowing me to maintain and enhance my web site myself. He has a patient, kind demeanor that made it a rewarding collaborative experience. I am thrilled with the results and look forward to working with him as my website evolves.
 More client testimonials are on the way.